Over the past two weeks, I've shown you glimpses of my home decorated for Christmas. I've finally got everything in place, so now it's time to take you on a tour. Let's start at the beginning.
As you enter our house, you're greeted by this guy.
His name is Jimmy. I don't know why his name is Jimmy, but my kids informed me that that's his name. Jimmy was another lucky find at the local Frontgate outlet. I can't remember the exact retail price, but I think it was around $350. I got him for right around $100.
Jimmy stands guard over the console table in the entryway.
The console isn't overflowing with Christmas decor, but I made a few seasonal changes. The fall gourds and pumpkins in my fillable lamp were replaced with a few gold ornaments.
To give my preserved boxwood a seasonal update, I simple wrapped the base with a scrap of burlap secured by a rubber band. I concealed the rubber band with a pretty Christmas ribbon. Next to the boxwood is one of my kids' favorite Christmas books.
and these explanations of some of the mysteries of Santa. If your children ever ask you what would happen if a child wakes up and sees Santa, or how Santa enters a house without a chimney, this book has the answers.
Christmas dining room
with you.
I kept things pretty simple this year because I plan on updating the room's decor in the near future.
The star of the show in our house is the Christmas tree.
The tree is pretty full this year since I had to downsize from a full sized nine foot tree to a slim seven foot tree when I moved.
I love all the colorful ornaments I've collected over the years.
I love to get ornaments at post-Christmas sales and discount stores like Tuesday Morning.
I've got a lot going on here, but the kids seem to enjoy it. I also try to put out as many fun little accessories as I can.
here
.
If you look closely, you can see a little observer in the picture.
Once again, I kept the table simple. We eat most of our meals here at the kitchen table, so I didn't want a bunch of knick knacks that have to be moved every time we eat.
Over on our kitchen island, I filled a large apothecary jar with assorted dollar store ornaments. In our previous house, I displayed them every year on a set of three mini trees in our kitchen. Unfortunately I don't have the room for the mini trees in the new house. They're so pretty that it seemed a shame not to display them. The glass jar was the perfect solution. The girls admire the ornaments every morning as they eat their breakfast.
In the powder room I have this sweet little "joy" decoration that I got at JoAnn's for $7.50. I think it's so pretty that I'm tempted to keep it out all year long.
Whoops!! I haven't shown you the powder room remodel yet. I guess you just got a sneak peek.
On your way upstairs, you'll pass Santa nestled among both real and artificial plants.
Here is her Christmas tree.
And here is my younger daughter's tree. You can see that she made several of her ornaments herself.
If you're wondering what my house smells like this Christmas, here's a hint:
Umm...no, it's not gingerbread, since our gingerbread houses come out of a box, no baking involved. It's the Yankee Candle. I'm currently obsessed with this apple cider scent. It just smells like Christmas without that fakey cinnamon scent. I bought the candle in the photo for myself, but my mom liked the scent so much that I'll probably give it to her.
That's it for the interior of the house. I hope you've enjoyed the tour and I hope you'll come back for one last Christmas tour. I still have to show you the screened porch. This is the first time I've had an outdoor living space to decorate, and I'm so excited! I can't wait to share it with you!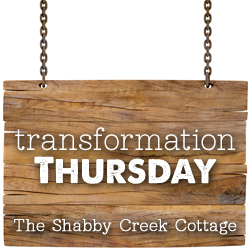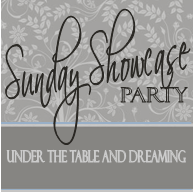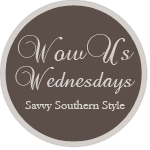 Remodelaholic Home Sweet Home on a Budget Holiday Traditions