Can you believe it's already the last week of January?!? That being said, I suppose I'm a bit late publishing my house goals for 2012. In this case I believe the old saying "better late than never" is applicable. Even though I'm a few weeks behind, I think that publishing my goals will make me more likely to achieve them. Believe me, I need all the help I can get. So, here they are...
1) Update the downstairs powder room.
My taste leans more toward the traditional, a style which I would have to guess appeals to the majority of home buyers (or at least is minimally offensive to most homebuyers). As you can see in the picture below, my powder room does not reflect my style at all.
The photo was taken for the real estate brochure while the previous owners still lived in the house. Rest assured, the futuristic mirror has been replaced. Given the fact that we may need sell the house relatively soon, a universally appealing makeover would most likely pay off. The changes I would like to make include the following:
Replace the vanity with a taller one and replace the distracting sink with with an undermount sink. Replacing the vanity and sink will also require replacing the faucet.

Replace the lights on the side walls with more traditional lighting. Also move the lighting to the sink area where it better serves it's purpose. It's difficult to check your hair or see what you're doing when washing your hands if the lighting isn't in the right place.

Remove and possibly replace the tile backsplash. As it stands, the backsplash looks like an afterthought.
I would love to do something dramatic like this.
Since it's such a small space, it would be easy to undo if we had to move.
Something simple like this would be nice, too.
2) Reconfigure the laundry room.
This is what I have in mind right now, although I'm not entirely sure about it.
I would love to have some laundry basket cubbies like these (image from
houzz.com
).
3) Incorporate more one of a kind, unique, or personal items to all of my spaces.
So far, I have been decorating the new house with an eye toward resale. That being said, I have used a lot of neutral paint colors and uninspired fixtures. Even though I want the spaces to appeal to a majority of future potential buyers, it doesn't mean that I can't use unusual or personal items that can be easily removed in the event that we need to sell our home. Colorful handmade pillows, family photos, and original artwork can all be used to add a personal feel to a space. I'm a huge fan of command hanging strips. They make it easy to hang photos and artwork and remove them if the need should arise.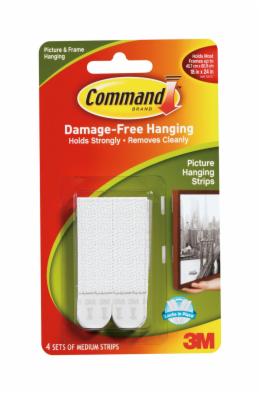 These are my favorite - they're like easy to remove velcro strips.
They are great for hanging canvases.
I've also used these a time or two. They can hold up to 5 pounds!
I have big plans to break out the old sewing machine, spray paints, camera and whatever else I need to personalize the space and make it unique. I'll keep you posted on my progress.
Those are my home goals for 2012. Keep in mind that these are not all of my goals for the year. I have many other goals involving my family, friends, health, and other aspects of my personal life. If I have some degree of success accomplishing my published home goals, perhaps I'll publish my personal goals as well. Wish me luck. :)