Last week I showed you a bit of the progress I had made organizing my teenage girl's closet. I'm finally finished with the project and I wanted to share with you the results and the steps I took to get there. This is a wordy post, so I summarized the process in the bullet points at the end. Feel free to skip to the summary if the post gets too detailed or boring for you.
Here's how the closet looked before I started:
It's not the worst teen closet I've ever seen, but there was definitely room for improvement. I look at these pictures and see the majority of her belongings crammed on one side of the closet, and lots of wasted space one the other.
I decided that the best day to start this project would be laundry day. After all, all of the clothing items in the laundry are keepers because they've been worn within the past week. I figured that would leave me with fewer garments to sort through.
When organizing a closet, I like to gather any supplies I know I'll need ahead of time. In this case, I knew I would need two garbage bags (one for trash and one for items destined for Goodwill), a damp rag to wipe the shelves and a vacuum. If I didn't gather everything in advance, I'd have an excuse to leave the work area, grab a snack from the kitchen, hop on the computer, and whatever else my mind could come up with to avoid doing the task at hand.
Once I had my supplies, I cleared out all of the closet shelves and wiped them down, and then vacuumed the floor. It's amazing how much dust can gather in a confined space behind closed doors. Can you believe all of this came out of that little closet?
Many organizers recommend that you remove everything from the closet before sorting, but I left the clothes hanging in the closet even after I cleared the shelves. Since everything else had already been removed, it was just as easy for me to leave the clothes in and look through them to determine what should stay and what should go. You might be thinking that my daughter would be better able to make this determination, but I've found that she's not always honest with herself about what she can or will wear. A size 8 tank top from Justice that she's had since fourth grade? I don't think so. Believe it or not, I found more than one of those in this mess. While sorting through the clothes, I removed any extra hangers that I found. There were quite a few.
After pulling out everything that my daughter no longer wears, I sorted the remaining items into categories (jeans, sleeveless tops, short sleeve tops, long sleeve tops, skirts and athletic uniforms). As you can see from the photo above, she was using any and every type of hanger known to man. I replaced all of the random hangers with slim no-slip hangers in black and hot pink. So that my daughter can easily keep her clothes sorted in the future, I purchased a package of closet rod dividers. They were $9.99 for twelve at the Container Store.
I dressed them up with some hot pink scrapbook paper I had on hand. The dividers came with transparent labels, so I didn't even have to print anything out.
My next step involved sorting through everything that came off the shelves. It was easy for me to spot the trash and items to be donated to Goodwill, so I started with these. As I sorted through the giant pile of stuff, I grouped items that we would be keeping into piles of similar items. For example, I had a pile of shoes...
a pile of purses...
and a pile of blankets.
Grouping like items together helped me determine how to divide the closet into zones. It also made it easier to determine what, if any, additional storage containers I needed for the closet (none this time - yay!). One thing I've learned over my many years of attempting to organize spaces is that you shouldn't run out and buy containers until you have purged and assessed your belongings. Otherwise you may end up with a bunch of containers that don't meet your needs and just add to the clutter.
Once the trash and Goodwill bags were out of the room and the remaining items were sorted into piles of like items, I came up with a plan for returning everything to the closet. I decided to put everything my teen wears on one side of the closet to make getting ready in the morning easier. This includes purses and shoes. The other side of her closet would house some stuffed animals, overnight bags, bathing suits and blankets.
Are you ready for the big reveal? Here it is...
It may not be magazine-worthy, but it's a huge improvement. Here's a breakdown of how I organized everything:
Two boxes for storing sentimental notes, certificates, cards, etc.

Magazine files for storing flip flops and Toms (more about that

here

)

Crate for purses
Crate for bathing suits

Bag of infrequently used totes and bags

Bag for extracurricular equipment, used daily, needs to be easy to grab and go

Small crate for manuals for electronic equipment

One blanket and one Snuggie (when the weather warms up, these will be moved to the top shelf and the bathing suits will come down)

Several crates for stuffed animals
As promised, here is a summary of the steps I took to get this closet into tip top shape, and some lessons I learned along the way.
If you're organizing a clothing closet, do it on laundry day.
Gather all of the supplies you'll need before you start so you don't get distracted. You'll most likely need trash bags, rags for wiping shelves and a vacuum.
Remove everything from the closet and sort through it all. Determine what is trash, what will be donated and what you will keep. While everything is out, give the closet floor and shelves a thorough cleaning.
Group all of the items you decided to keep into piles of like items.
Come up with a plan for returning the items to the closet. Don't forget to take into consideration the items in the laundry. Things that are used frequently should be easy to access. Label as needed.
Resist the urge to run out and buy pretty organizing accessories like containers and hangers until you've purged, sorted, and measured.
Using one type of hanger makes everything look neater.
Hopefully with this closet makeover my daughter will have the tools she needs to stay organized.
SOURCES
Crates, Magazine Files, Back Hangers - Target
Shelves on the Bottom of Closet - Lowes
Hot Pink Hangers - Home Goods
Bag Hook, Closet Rod Dividers - The Container Store
Photo Boxes (used for sentimental items) - Hobby Lobby
Pink Basket (used for manuals) - Pottery Barn Kids
Linking To: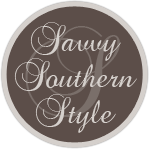 http://www.savvysouthernstyle.net/